Henrik Ibsen
Adapted by Lucy Kirkwood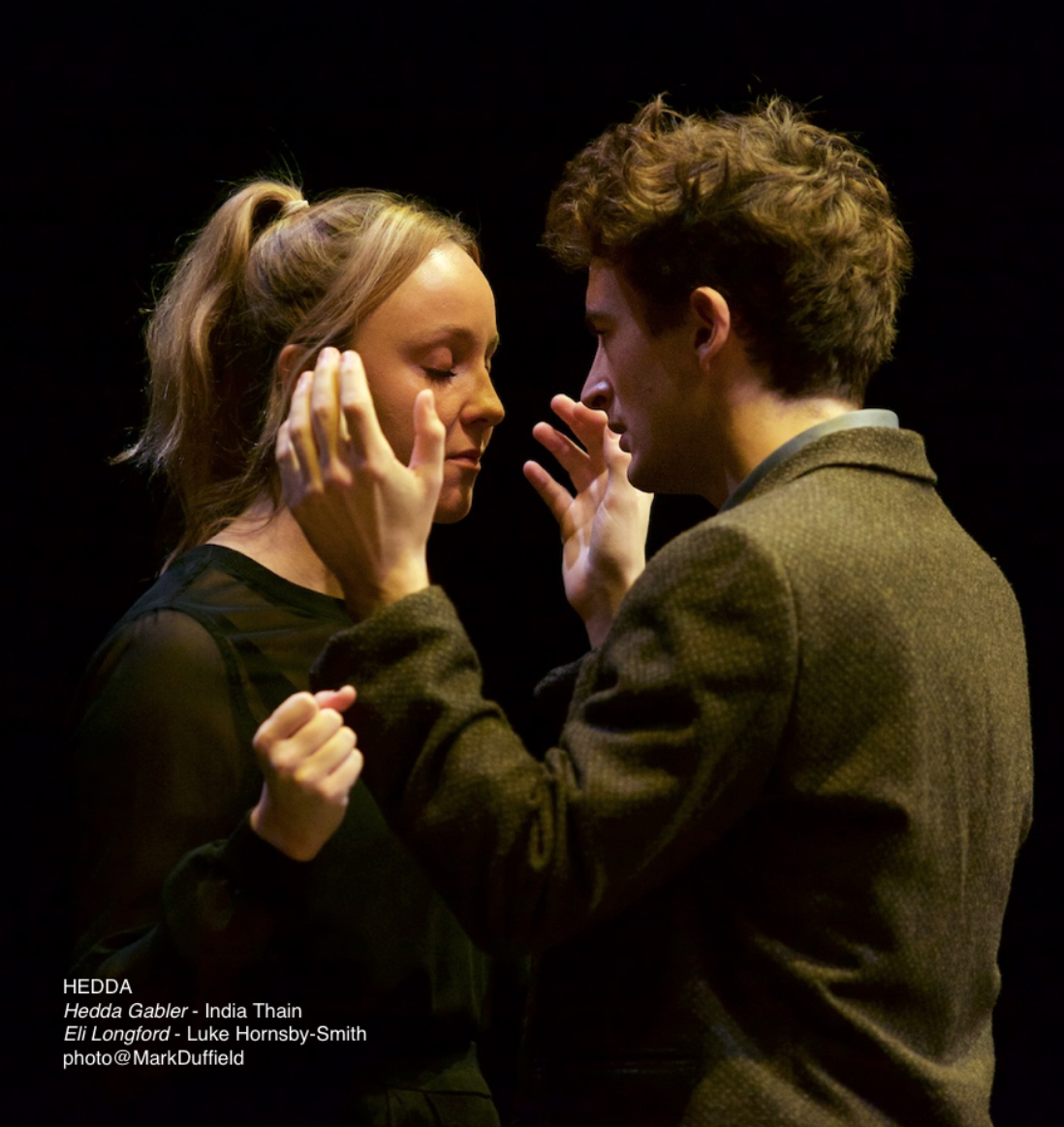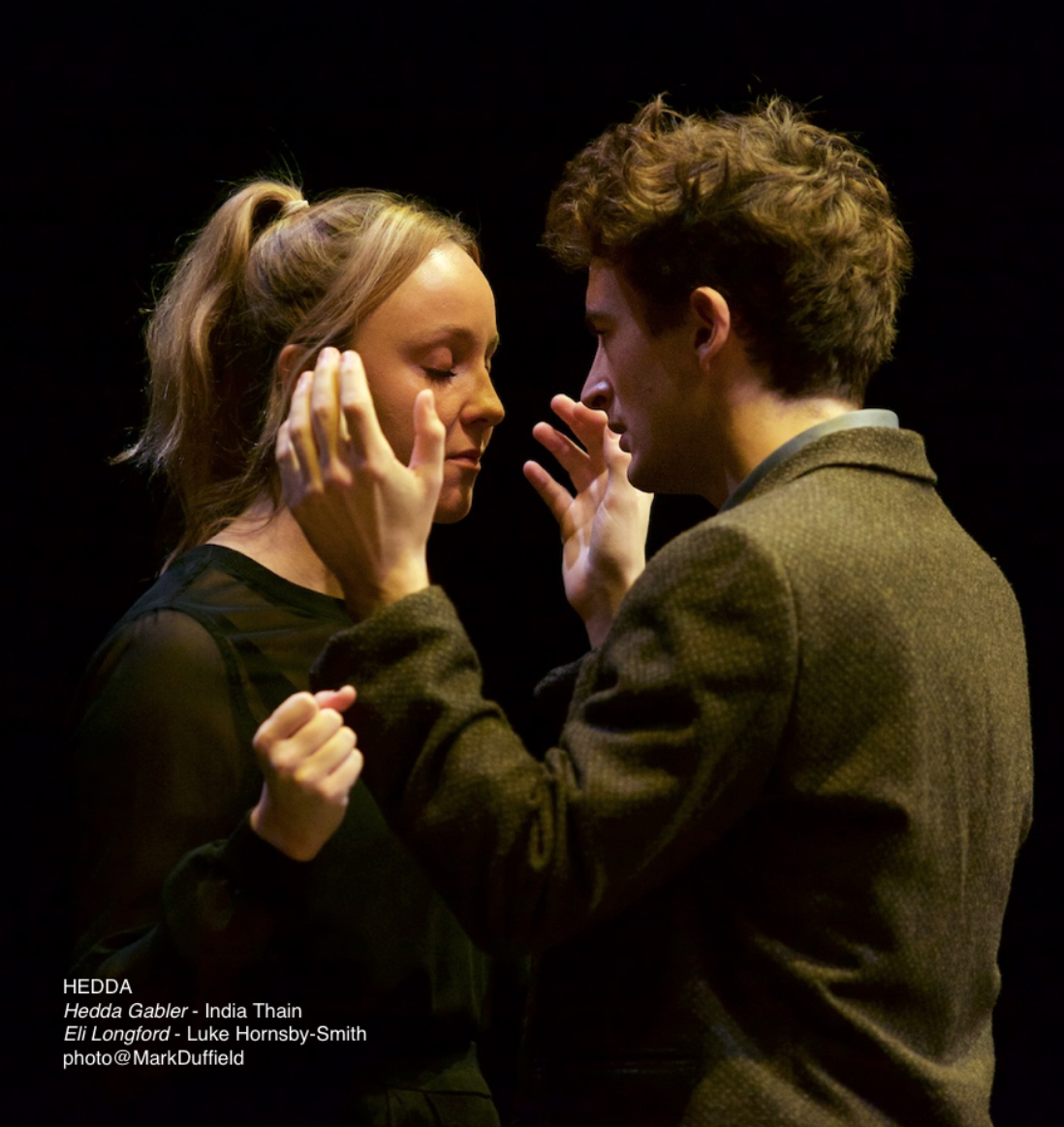 November 2016
Lucy Kirkwood's Hedda transplants Hedda Gabler by Ibsen to 21st-century Notting Hill. Hedda, mourning for the father she adored, returns from honeymoon with a humourless husband : an academic for whom the only alternative to seriousness is flippancy.
In Kirkwood's adaptation, Hedda is trapped in inertia living in a flat that she doesn't like and with a pregnancy that she never wanted. Trapped by her past and terrified of her future, bored by her life but too cowardly to walk away from it, this is an innovative reimagining of Ibsen's nineteenth century classic.
I directed this work with the 3rd year BFA students at Drama Centre with a company of six Caucasian actors who described themselves as coming from the dominant culture and sharing the same culture as the institution in which they were training. The reflections below show how the actor belonging to the cultural authority is an integral part of the intracultural project. They too, experience the difficulty of bringing self to their work, dropping the notion of character and privileging self over character.
Student Reflection 1
"The arrows that should be pointing out to the other person can end up facing yourself."
With Kristine, it was clear that from the get go this was all she wanted to address. Because when the arrows are facing yourself, you feel insecure, you feel uncomfortable, you can feel as if you have to transform into someone else, and therefore you can automatically feel unworthy of the character and have this weird idea of actually becoming someone different. People get confused and think you have to feel different, someone other than yourself. With Kristine, I learnt very quickly, that this is impossible. You have one body, you have temperaments, you have an essence. All you have is yourself.
Kristine creates a rehearsal space which is so calm and creative, that I found my imagination for the first time being open with other people around me. I had a voice which I knew would be listened to. Kristine was very strict with me when it came to my negativity towards myself and my performance. If I spoke in a way that was removed from my voice, me the artist, then I would be pulled up on it immmediately. I know that from this experience, I will take what Kristine has given to me and use it forever. My arrows are pointing outwards.
Student Reflection 2
As a training actor I've always had character at the forefront of my work. There is a culture in modern acting of the "macho method actor" that struggles and suffers through a process to reach their performance because otherwise it's not work or a job it's just self-indulgent. I think I was guilty of that mindset before working on Hedda. It was therefore quite a shock to the system to be told that without killing myself with work I could still achieve something of beauty and quality and that by trusting myself as a skilled artist I could be absolutely free and have the pleasure to play with the other actors on stage and craft the play.
My personal challenge was to truly trust myself away from character. I would sit back on things and play most things very cool, still I think with a notion of how I thought it should be said and a need to get it right. It got to the point of realising that I wasn't really using my own voice. I got very frustrated with myself because I felt like I was trying to be open and honest but that it just wasn't happening. I said that I wished everyone could see me play football because I feel so much more myself when I do. Cut to me being told to do a run of the play with a football, it opened everything up. I suddenly found this voice and accent that I wasn't used to using emerge, it was more Estuary than what I thought was my natural voice. Along with that came this physical freedom that I have always experienced and adore using in my movement lessons and when I play sport but has always seemed dormant in my acting as soon as I need to use words. From that point on it was an absolute pleasure to play with this new toy.
What the process of trusting myself as an artist at the core of the play, being totally complicit with the rest of the cast and having the pleasure to play gave me was more ease than I have ever experienced in all of my acting. It gave me a greater freedom of expression, physically and psychologically than I would have had otherwise. Finally it gave me so much joy to act that I now feel totally fulfilled in having finished the project.