Moogahlin Masterclass | Intra-cultural performance workshop
This is an exciting local and global collaboration between Liza-Mare Syron from Moogahlin Performing Arts and Kristine Landon- Smith, Lecturer in Acting NIDA and Associate Artist Tamasha Theatre, one of Britain's leading companies. This is a workshop in intra-cultural practice for skilled and experienced artists from all cultural backgrounds.
Workshops
The workshop will begin with Liza-Mare in discussion with Kristine on what is intra-cultural practice. Focusing on play, the practical component of the workshops will take twelve actors through a process of working through improvisation and with text. Kristine will guide each actor to identify their own unique approach to their practice by bringing aspects of self to the stage.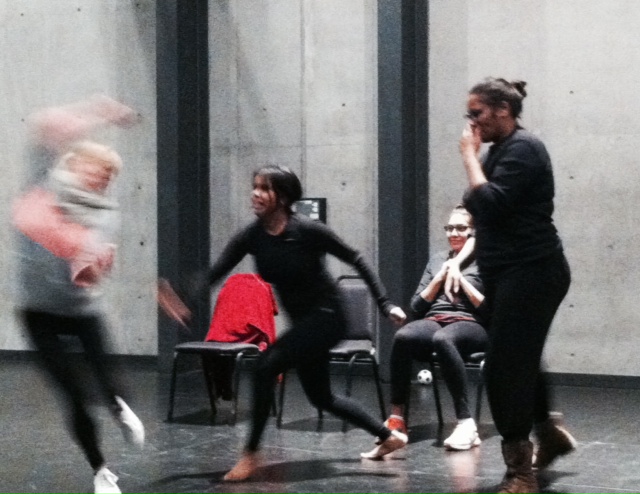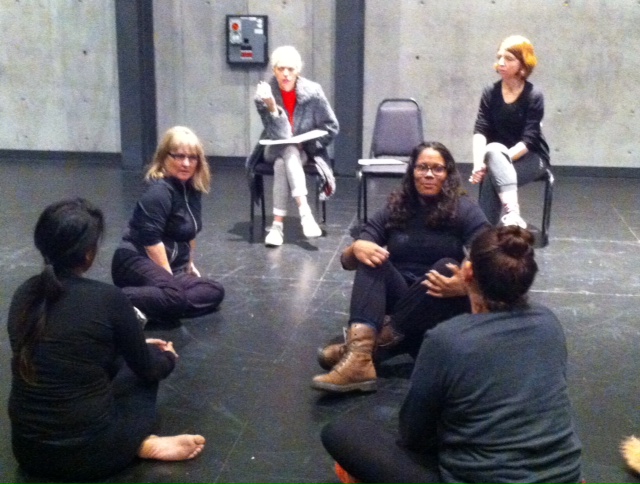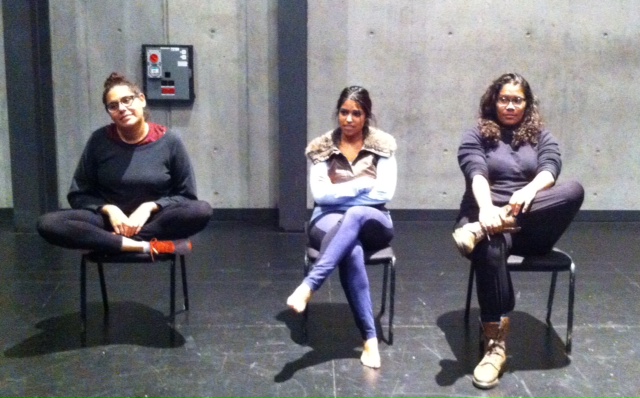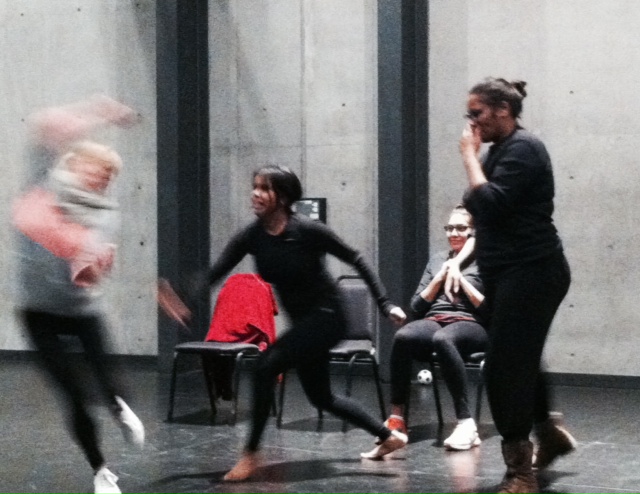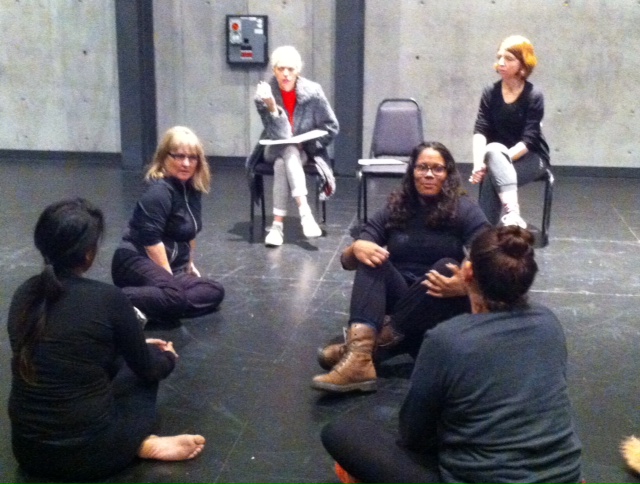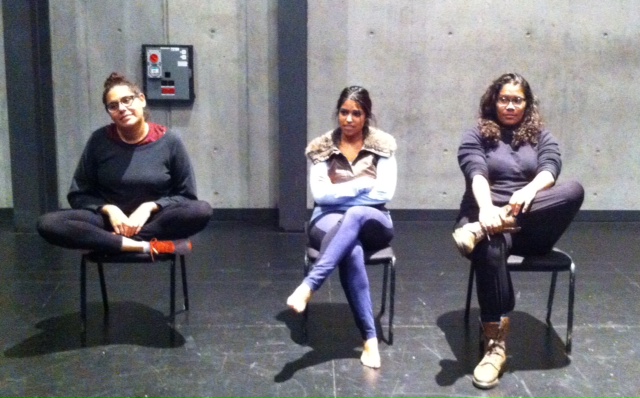 Workshop leaders
Liza-Mare Syron
Liza-Mare is a founding member of Moogahlin Performing Arts Sydney Australia. A graduate of the Victorian College of Arts Melbourne (acting) and NIDA (Playwriting Studio), Liza-Mare for ten years was head of acting at the Eora College of Aboriginal Studies, Centre for Visual and Performing Arts in Redfern Sydney.
A descendent from the Birripi people of northern eastern NSW, Liza-Mare is currently the Indigenous Research Fellow at the Department of Media, Music, Communication and Cultural Studies, Faculty of Arts Macquarie University NSW Australia. Liza-mare is widely published in the areas of actor training, Indigenous theatre practice, inter-cultural performance, and theatre and community development receiving a number of awards for her publications.
Liza-Mare recently directed a new Aboriginal play the Fox and the Freedom Fighters in association with Performance Space and Marguerite Pepper at Carriagworks Sydney and has worked as an Associate with Kristine on Blood Wedding at NIDA.
Moogahlin Performing Arts
Moogahlin Performing Arts is the NSW premier Aboriginal theatre company based at Carriageworks Redfern. Moogahlin works closely with emerging and established Aboriginal theatre practitioners and is strongly connected to communities. Moogahlin was formed in Redfern, New South Wales in 2007 in honour of the late Kevin Smith and in memory of the founding members of the Black Theatre.
Kristine Landon-Smith
Kristine is currently Lecturer in Acting at the National Institute of Dramatic Arts, (NIDA) Sydney Australia. Kristine was joint founder and Artistic Director of Tamasha theatre in the UK and has directed all of the company's shows. Her 1996 production, East is East, was nominated for an Olivier award and her original production of Fourteen Songs, Two Weddings and A Funeral won the Barclays Theatre Award for Best New Musical. Her production, Strictly Dandia, was a sell-out success at the Lyric Hammersmith in both 2004 and 2005. Kristine's freelance credits include directing with the Royal Court Theatre, Bristol Old Vic, Palace Theatre Westcliff, Nitro, Yellow Earth Theatre and with the Royal Danish Theatre, where she directed the Con:FUSIONS workshop in 2005, aimed at developing cultural diversity in Scandinavian theatre.
Kristine has also been a regular guest director at the Rose Bruford College of Speech and Drama and has also taught at East15 Acting School, The National School of Drama in India, Central School of Speech and Drama, London and L'Ecole Philippe Gaulier, Paris. Kristine is currently Lecturer in Acting at the National Institute of Dramatic Arts, (NIDA) Sydney Australia